Finding yourself with more time on your hands? In need of a distraction? We've got you covered. Here's our recommendations, from books and cookbooks to TV, YouTube, hobbies, exercise and even virtual strategy 'summer camp', from the Candela staff.
Chris
Coco Peru's "Thoughts While in Solitude" (YouTube)
This is Chris's recommendation, but I couldn't pin him down to chat before posting this. So, if I recall correctly from what he said in the past: Chris is a fan of drag queen Coco Peru, and in her videos she goes around her apartment describing things from her life, like "My family had this knick-knack in our house when I was growing up, it's sentimental to me because…" He finds it entertaining and calming. Calming is always good, especially now. -Kyla
We're Here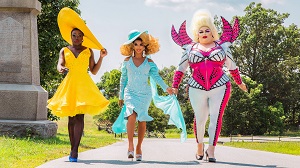 This is an HBO series which only started airing in mid-April. You can be part of this trend from the start, like Chris who promptly recommended it to me (which resulted in me texting him, tearily, on Sunday morning, about how much I love the show). Apparently it's the US version of a British TV show, of course, in which 3 drag queens go to a small town and put on a drag show, with 3 locals who have various reasons for wanting to participate. The first episode follows a young gay man who feels a little out of place in his small town (Gettysburg, population 8,000); a mother who wants to make up with her daughter, whom she condemned when she came out as bisexual 6 months before; and a college admissions administrator, who wants to 'walk the walk' (in high platform heels) to be a good ally to the LGBTQIA2S community, as he expects others to be allies when he speaks about racism and inclusion. Like others below, it's a tear-jerker, but good tears. -Kyla
Baking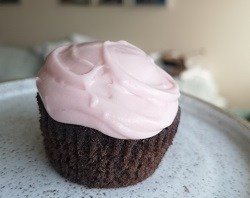 I'm short on detail but I've heard there has been a lot of cookie-baking. Chris mentioned he may be single-handedly responsible for a local vanilla shortage; I suspect there is also a lot of chocolate involved. -Kyla
Patrick
Haruki Murakami's Killing Commendatore: A book that shares themes of self-isolation and change by following a painter who is trying to recapture his creativity.
Sweathead Strategy Summer Camp, hosted by Mark Pollard. This is a strategy lesson a day for the next 100 days of summer, starting on May 4th. I haven't started this one, but it's what will be keeping me busy starting next week. It's $10 a month.
Yotam Ottolenghi's Plenty More and Simple.
I'll also be building this Millennium Falcon Lego set sometime this week.
Sandra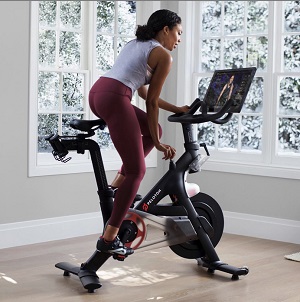 I have been taking advantage of my Peloton bike as well as the off-the-bike content on the app as a way to continue to stay active and sane during this difficult time. The bike offers live and on-demand spinning classes and the app has everything from strength classes to bootcamp, HIIT, yoga, meditation and stretching. It has been a great way to stay fit and connect to the peloton community throughout Canada and the world. Follow me on the leaderboard at #sandra_runner
[Note: This is not an ad! Sandra's just a big fan. I even tried Peloton in January based on her recommendation. Sandra also said that currently, Peloton is also offering discounts to front line workers and has extended the 14 day free trial on the app to 90 days. -Kyla]
Tino
My binge-worthy activity would be making 3D art. I have been doing a lot of 3D modeling in my spare time and it's a good way to pass time when you are indoors. Here's my latest project.
[Note: some people recently are using their time for creative pursuits! You can sketch or write or craft. There are daily prompt groups to get you started on Reddit and Instagram, among others. -Kyla]
Kyla
The Improbability of Love, by Hannah Rothschild
A novel about a missing piece of 1700s art, while also somehow meandering through the food scene in contemporary London and touching on Hitler's stolen art. Compelling and entertaining; one of my best reads so far this year but still light enough to be a good pandemic read.
The Good Place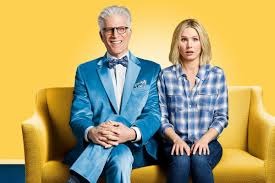 Mike Schur—the writer, producer and creator known for his work on little TV shows like The Office, Parks & Recreation and Brooklyn 99—somehow came up with a funny and wildly entertaining TV show about the afterlife and moral philosophy, starring Kristen Bell and Ted Danson. Seasons 1 to 3 are on Netflix Canada, so you'll be caught up when the last season, season 4, is released. While earlier seasons are lighter, some later episode get a little teary—but in a good-cry way.
Schitt's Creek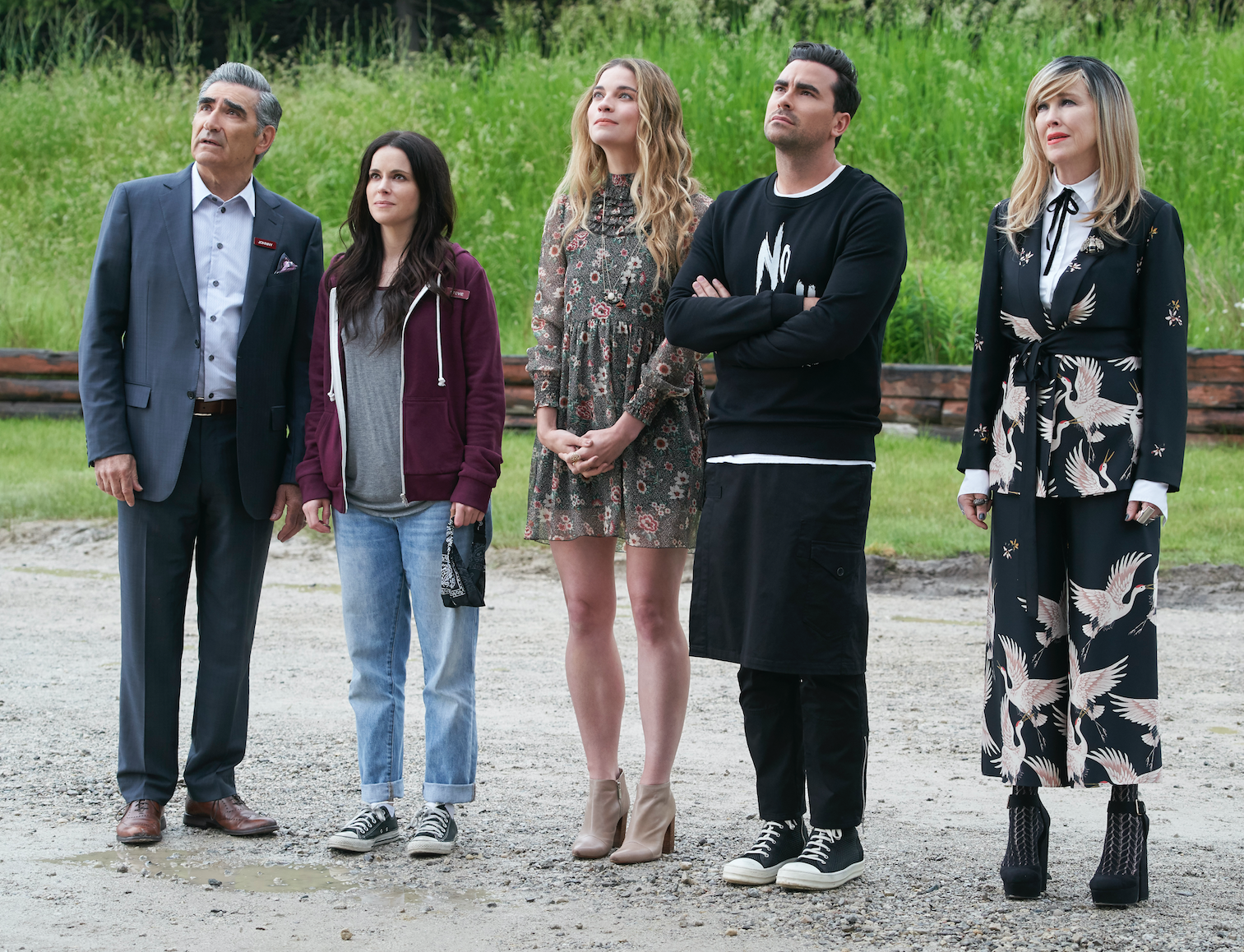 Created by Dan Levy, son of Eugene Levy, and co-starring Eugene and fellow SCTV alumna Catherine O'Hara, this show is basically a delightful round-up of some of your favourite Canadians. It's a fish-out-of-water, riches-to-rags story about a wealthy family who loses it all and retreats to their only remaining 'asset': a small town bought years before as a joke gift for Dan's character David Rose. It is beloved by many: among its fans are fasionistas, for the luxe clothes the family retained and now wears extravagantly around the titular town, Schitt's Creek; and the LGBTQIA2S community for the open-hearted depiction of queer relationships. Seasons 1 to 5 are on Netlfix Canada; season 6 is available from the CBC.